jQuery is a coding language that is a branch from JavaScript. jQuery works like JavaScript where its used to help with interaction and effects with your development code. jQuery hasn't been around very long, it was release in January 2006 and only on version 1.4.0. jQuery is a new and exciting technology that is catching on quickly and making the internet more interactive and enjoyable.
Why jQuery for Development?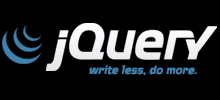 The best featuring for jQuery is the effects you can accomplish, with less code than what it would take with JavaScript. Most common jQuery effects are drop down menus, drag and drop elements, animations and form validation. Developers have also connected this with other coding languages like JSP, ASP, PHP and CGI.
The Downloadable Library
jQuery is almost like a type of framework you can work off of. You download a package from
jQuery.com
and then install a library of scripts on your server. This library has jQuery function that you can embed to your scripts. This will help you keep the file size down, create scripts faster and keep your code smaller.
Features Included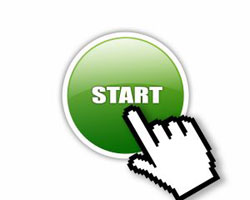 Supports All Versions of CSS
Supports Events and Utilities
Works with Ajax
Creates Usability, Effects and Animations
Works in all Popular Internet Browsers
Small File Size
Can combine with Prototype
Can work with Other Coding Languges
Tutorials & References
If you're looking into learning some jQuery, there are tons of tutorials at
jQuery Tutorials
.
Potential & Examples
To see a full list of the potential of jQuery and what it could do for your website, check out this blog post
50+ Amazing jQuery Examples
. It has everything from sliding panels, menus, tabs, galleries and effects.
What is jQuery, it's Just the Beginning
jQuery is a new technology and is just the beginning. Developers have already taken this coding language to great heights and it will continue to grow. This could be a coding language that would be worth sitting down and learning. Some say that if you have a strong understanding of JavaScript, jQuery will be easy to get a hold of.