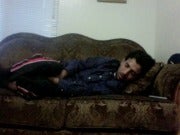 Shot captured by This Guy Has My Macbook (on Tumblr)
Another stolen laptop has been recovered with the one-two punch of laptop recovery software -- which took covertly took photos of the thief, a blog on Tumblr, and Twitter.
Joshua Kaufman, a software programmer, got his laptop back after setting up the terrifically named
This Guy Has My MacBook
tumblelog. Kaufman had reported the MacBook stolen to the police on March 21, but two months later still hadn't heard anything about the case.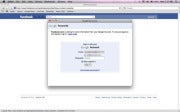 Screenshot of suspected thief logging into the victim's Google account, recovered by This Guy Has My MacBook.
It was a good thing Kaufman had previously installed
Hidden
, laptop tracking software for Mac. With the software he was able to remotely gather evidence about the thief, including location information and photos -- some with screenshots of the thief logging into his Google account.
It was only after Kaufman started tweeting about the blog and the case on Twitter, however, that things started moving along. The Twitter community re-tweeted his message thousands of times, apparently, and Good Morning America picked up the story. Finally the Oakland Police Department contacted Kaufman about following up on his case, and the laptop thief was arrested that evening. Kaufman got his MacBook back the next morning.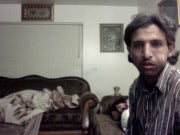 Antitheft software on the MacBook captured images of the suspected thief.